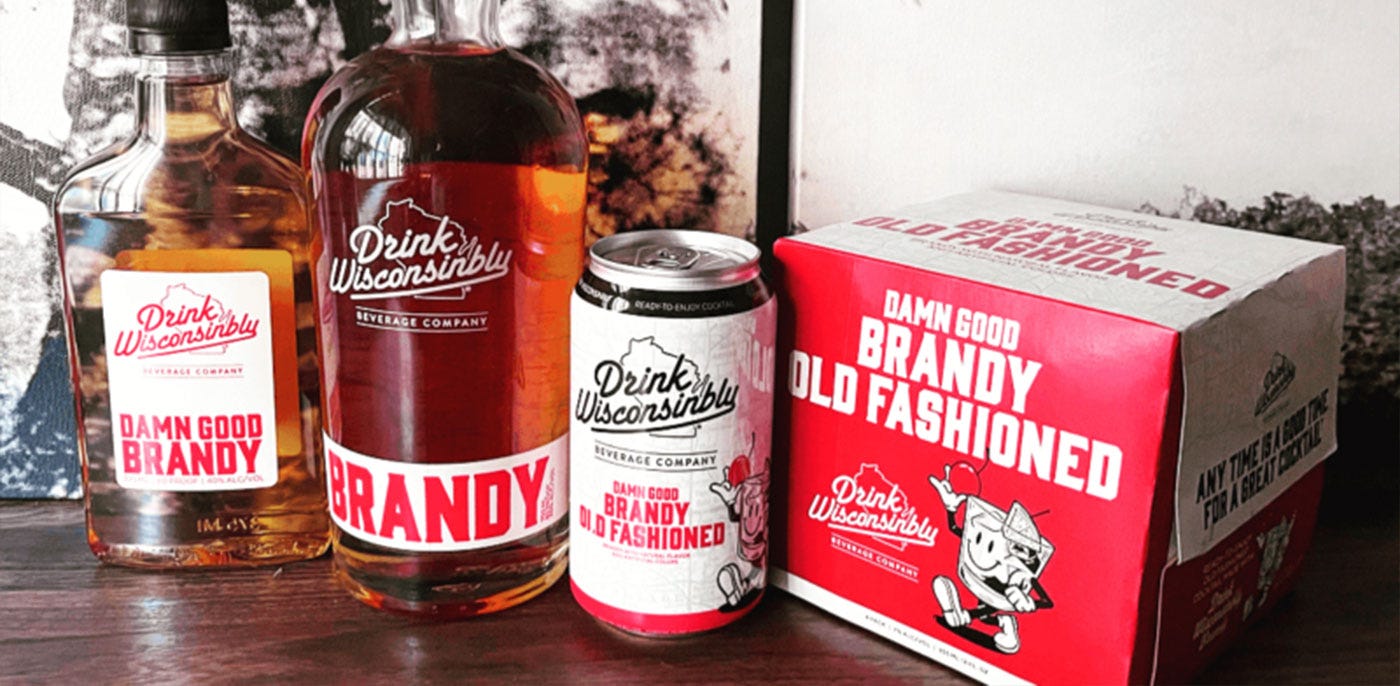 If you've been to Wisconsin, you know the importance of a Brandy Old Fashioned. Drink Wisconsinbly wanted to commemorate Wisconsin's classic beverage and culture and created a beverage line. Last year, Drink Wisconsinbly started printing their 750ml brandy bottles with Grandstand. They describe the decision as a no brainer – saving costs on the bottles while increasing perceived value of their product from a retail perspective. When collaborating, Grandstand and Drink Wisconsinbly knew bottle printing was a great alternative to labels- no more paying for labels or labor for application (or taking the time to spend hours doing it themselves), which resulted in huge cost savings, and a more permanent decoration method that could stand up to dishwashes.
Printing on the bottles also allowed for more flexibility in artwork, copy, private labeling, and the opportunity for special or seasonal releases, while not sinking costs into the larger runs of stickers and labels they used to use.
Here is what the DW team had to say about their printed bottles:
"We pride ourselves at Drink Wisconsinbly with high quality products. We wanted something that when you're done with the bottle, it may sit up on your bar shelf or be used as a flower vase- something that people will collect, save and decorate with. The bottle has become an elevated piece of art within our Beverage Company's product line. Then we're not out a bunch of stock of stickers that we can no longer use. From a cost perspective, the printed bottles actually saved us some money."
Drink Wisconsinbly beverages are only sold in their home state right now, but they are hoping to distribute further in 2023. Grandstand is proud to partner with Drink Wisconsinbly on all kinds of fun merch and custom products. Still curious? Learn more about DW here: https://www.wisconsinbly.com/our-story
Interested in custom printed bottles? Reach out to our team!