Digital Embossed glassware creates decoration that you can feel. This new technique allows for the premium look and, more importantly, FEEL of custom molded glassware without the cost and quantities of traditional embossing. With minimums as low as 48pcs, a wide range of clear and full color options and superior durability the future of glassware decoration has arrived at Grandstand.
Decoration Options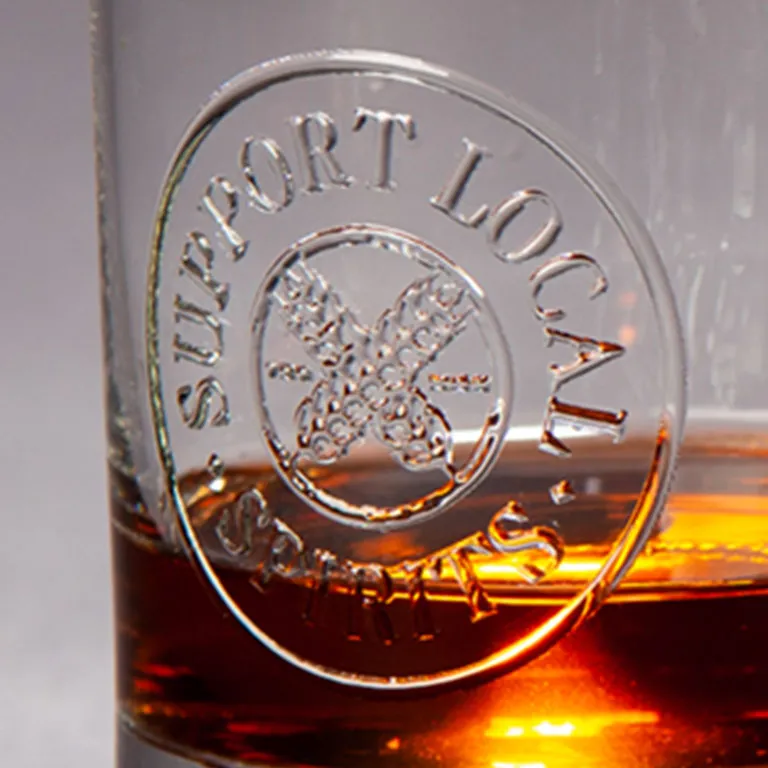 Clear Embossing
Transparent lettering or designs.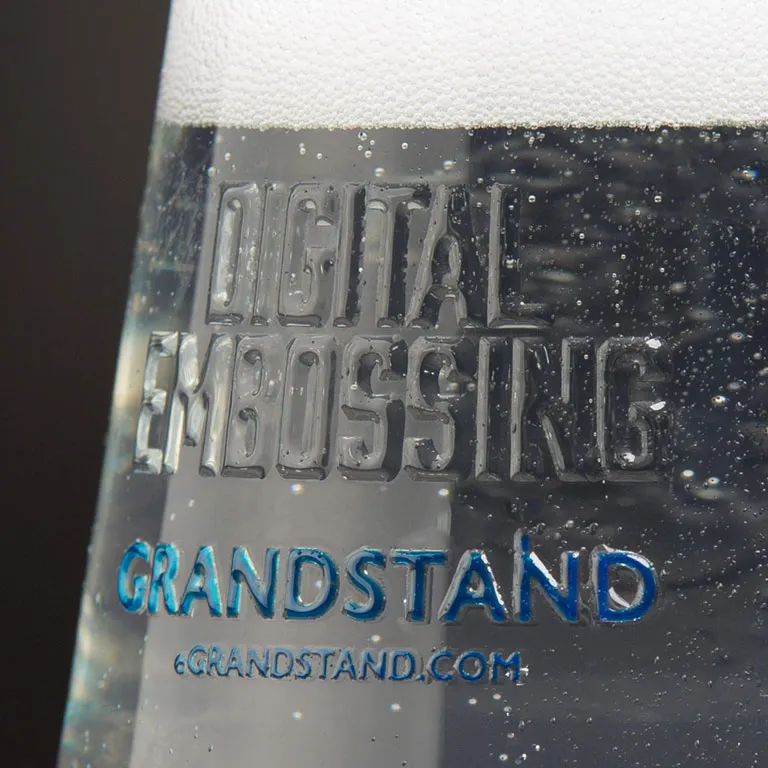 Color Embossing
Semi-transparent lettering or designs.*
*subject to select colors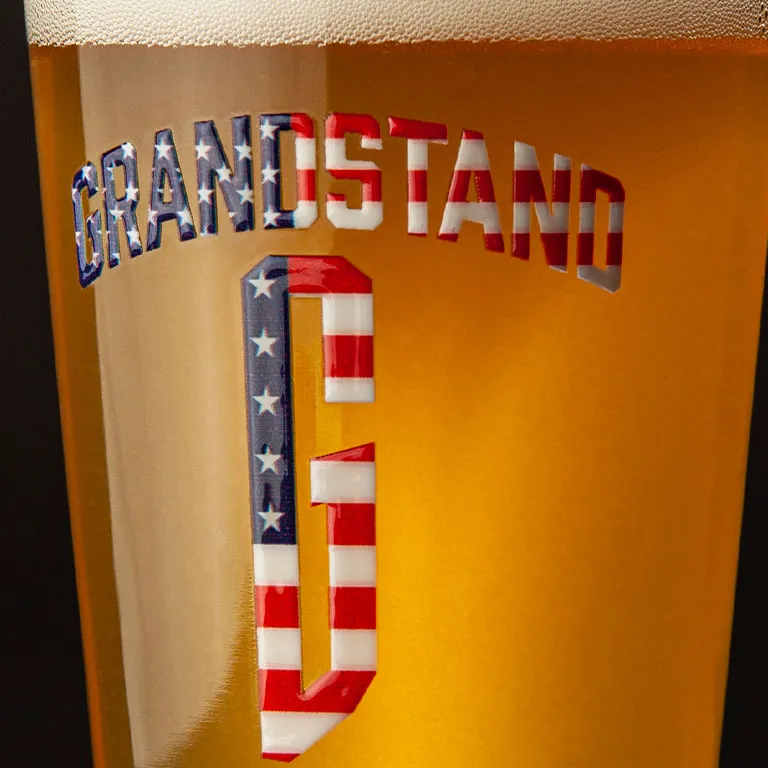 Digital Embossing
High resolution full color lettering or design.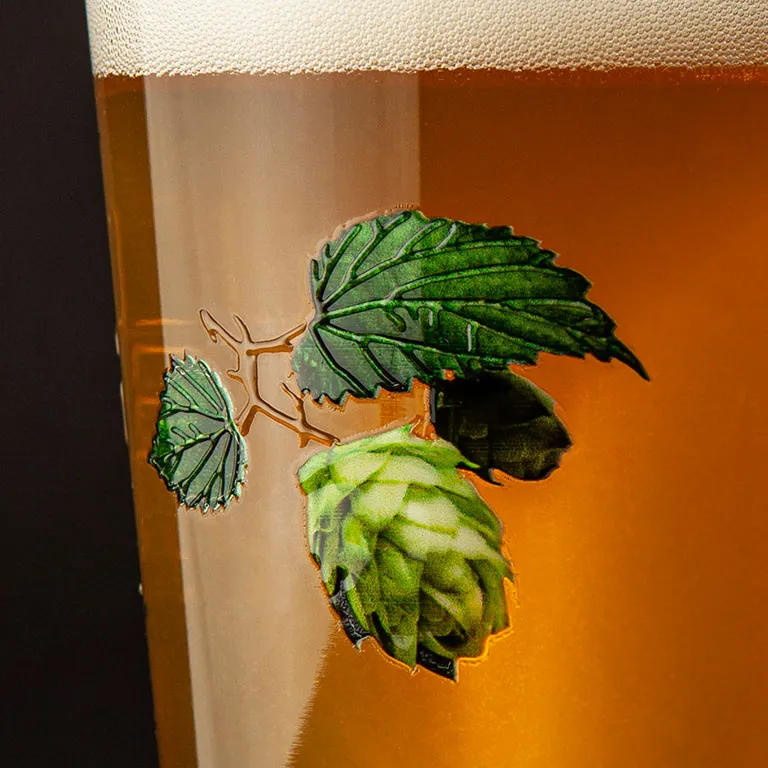 Accent Embossing
Select elements of the design are raised to highlight key features.
Preparing Your Design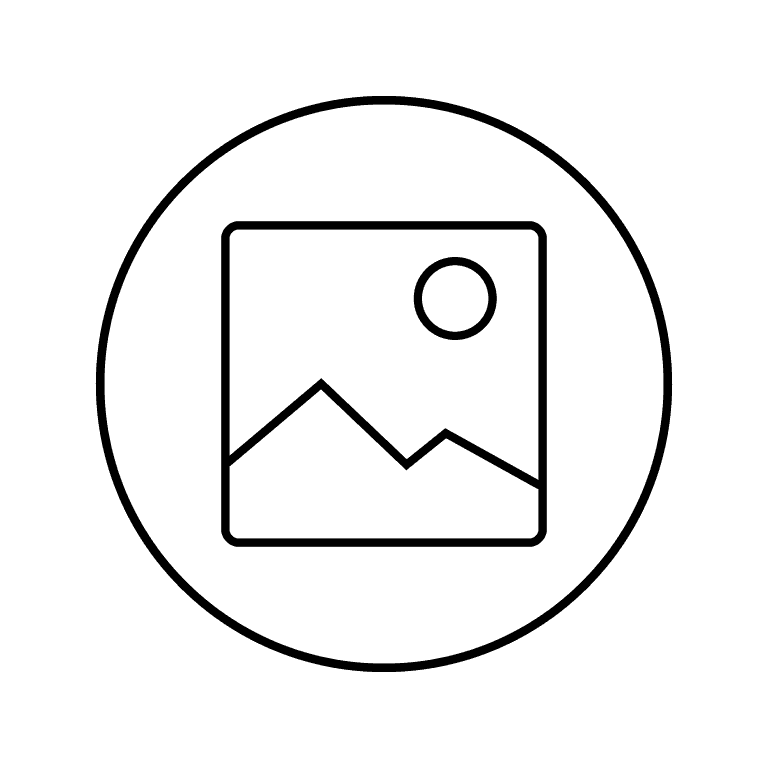 1. Select Your Artwork
Logos, lettering and images can all be digitally embossed.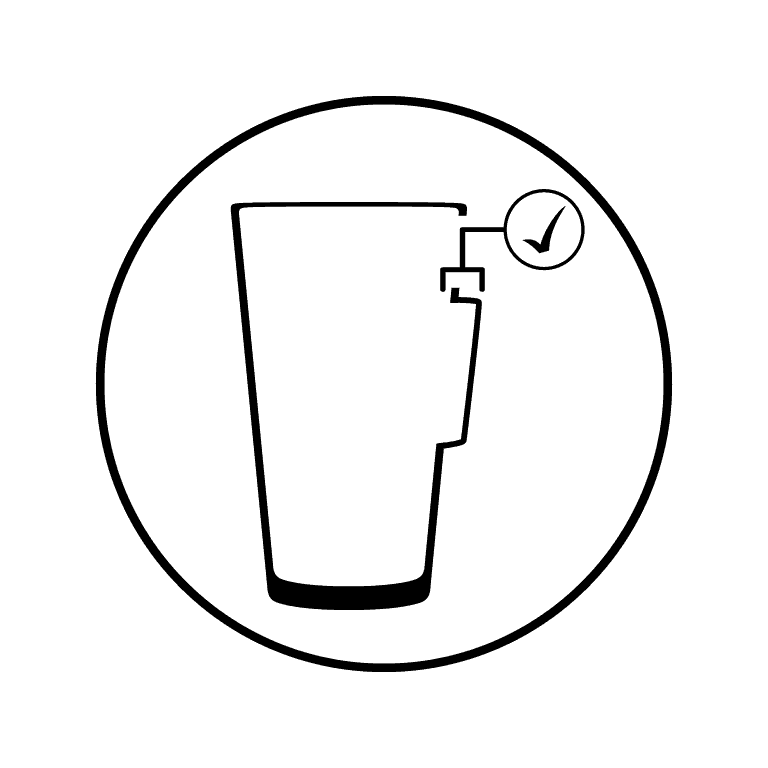 2. Decide What to Emboss
Note which elements are to be raised above the surface of the glass.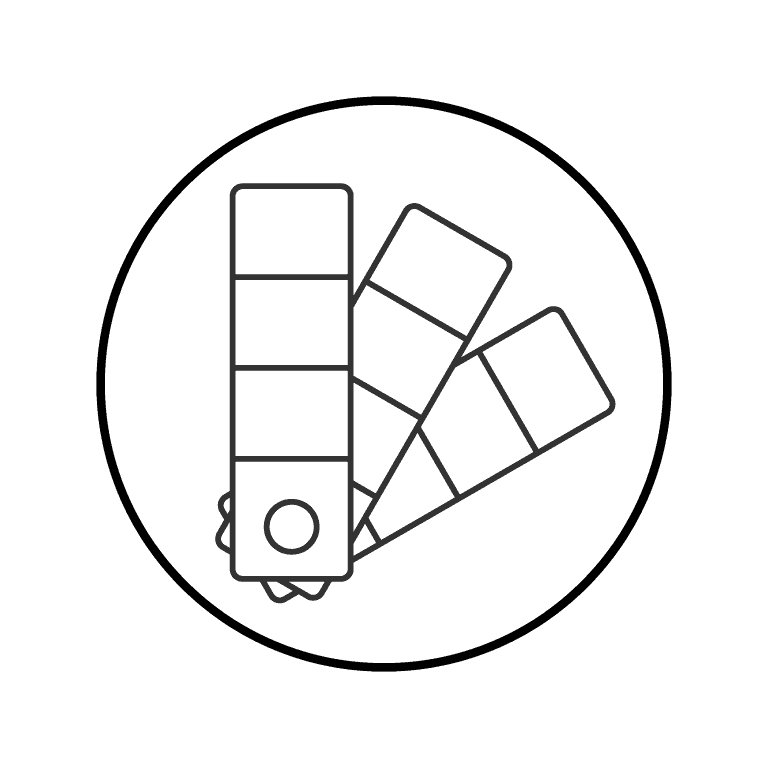 3. Clear or Full Color
Designate which elements are to be transparent or full color if mixing and matching.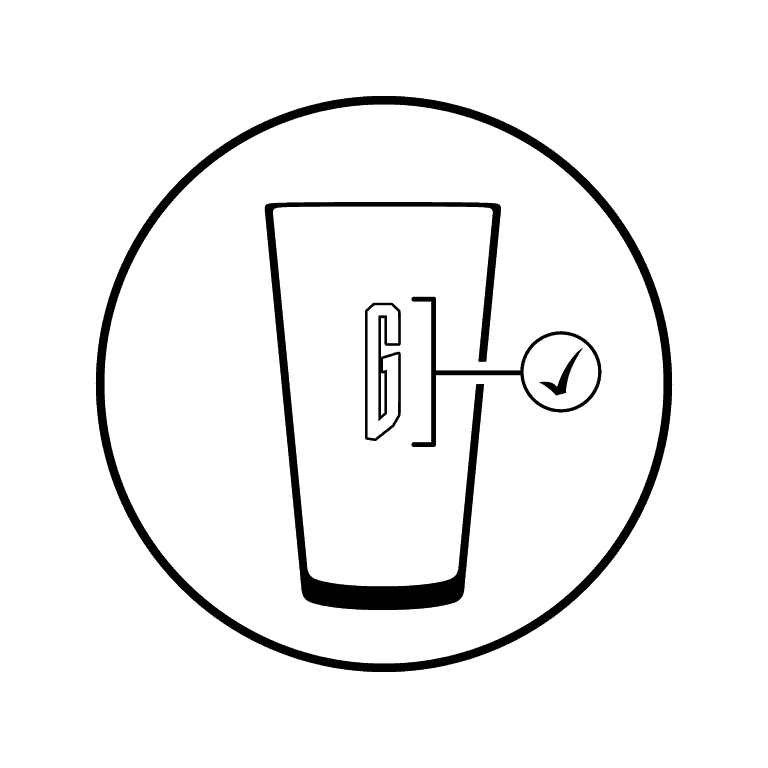 4. Measure
Determine your total image height; make sure to select the appropriate options if your image is over 2.7"