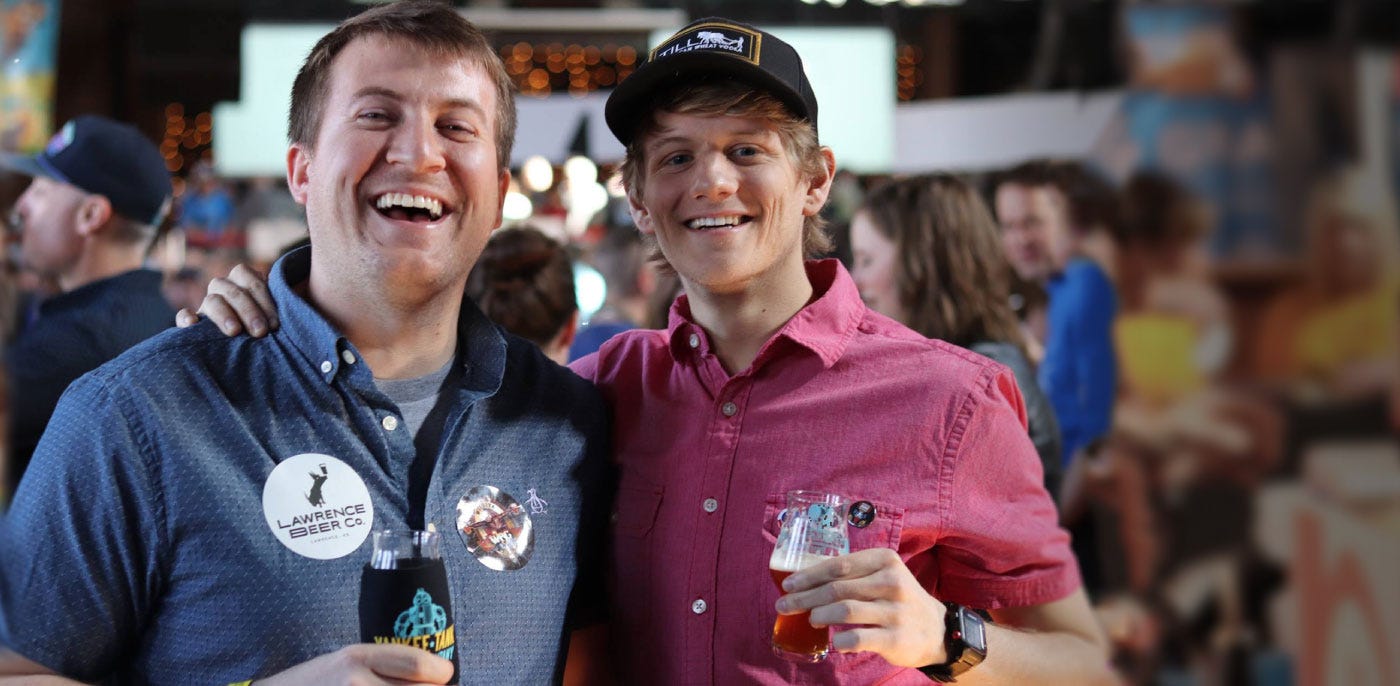 The sun is shining a little longer, temperatures are getting a little warmer (kinda) and festival season is quickly approaching. It's time to shed the winter coat, dust off your flip-flops and start preparing your merch lines, giveaways, and tasters. Before you know it, your calendar will be booked, and festivals season will be in full swing. But don't fret! We are professionals when it comes to prepping for festivals. Here are our top 7 festival flair must-haves for 2019.
Tank Tops: What's the saying? Suns out, guns out? Nobody looks good with a farmer's tan. Save your craft beer fans from the shame and add tanks to your merch line. Which ones should you add? Well, as long as you follow the three tank top laws - soft, comfy, and sleeveless you will be good to go. But, just in case, here are some honorable mentions: For the ladies' Next Level Ladies' Festival Muscle Tank and for everyone under the sun Bella + Canvas 3480 Unisex Tank.
Hats: The hat is a triple threat. It's shady, it protects from the sun, and it's an excellent way to advertise your brand. Everybody loves a good hat. Need we go on? If you're an old school trucker hat lover, look no further than the Pro Shape Chino Twill/Soft Mesh Back Trucker Hat. If you're looking for something a little more unique, well, you can design your own in four easy steps. Not to brag, but we really can do it all.
Totes: People are going to need a way to carry home all the cool new stuff they bought at the festival and the freebies they will pick up along the way. Showcase your logo and save a tree in the process. The Valubag Q4500 Sport Tote is the best hands-free pull string backpack that everyone loves. It's totes the best.
Silipints: Even the name Silipint is fun to say. If you're looking for a fun way to ditch the glass and the plastic this festival season, Silipints are a functional and playful alternative. Made from 100%, FDA approved BPA free silicone, Silipints are dishwasher, microwave, and freezer safe. They come in just about every color you can imagine including tie-dye. Squeeze it, drop it and throw it, the one thing you can't do is break it. Silipints are available in a multitude of sizes including taster. There is a stemless wine glass option for the wine drinkers and for the pet-friendly festivals, a dog bowl for your four-legged BFF.
Lanyard Coolies: What's better than a coolie that keeps your drink cold? A hands-free coolie that keep your drink cold! This coolie on a lanyard is the best festival accessory. It fits several favorite sample sized glasses, and festival-goers will appreciate not having to worry about leaving their glass every time they set it down: an awesome giveaway or a unique addition to your merch line. Printed using four color process, design it any way you want it.
Freebies: No surprise here, people LOVE free stuff. When it comes to festivals, you have to have good beer, and you have to have free stuff. You can go the traditional no bull route of stickers, buttons, and coolies. They are fun, affordable and people always love them. But, if you're looking to up your giveaway game and become the festival favorite – sunglasses, bottle openers, and lip balms are a quirky and reasonably priced way to promote your passion and make your fans excited to rep your brand.
Festival seasons are all about the opportunity to try new things and show off what you're passionate about. So, there you have it as long as you have tees, tanks, tasters and free stuff you have all the makings of a fantastic festival season ahead of you.