TALL CITY BREWING CO.
APPAREL, PACKAGING, LOGO
Tall City Brewing Company was founded by five beer aficionados to bring craft beer to the people of Midland, Texas, and the surrounding area. Expanding from its brewery and taproom, Tall City's canned beer can now be found in various retail outlets in the state. We created a series of colorful can labels for maximum visibility on beer shelves, in addition to providing designs for secondary logos.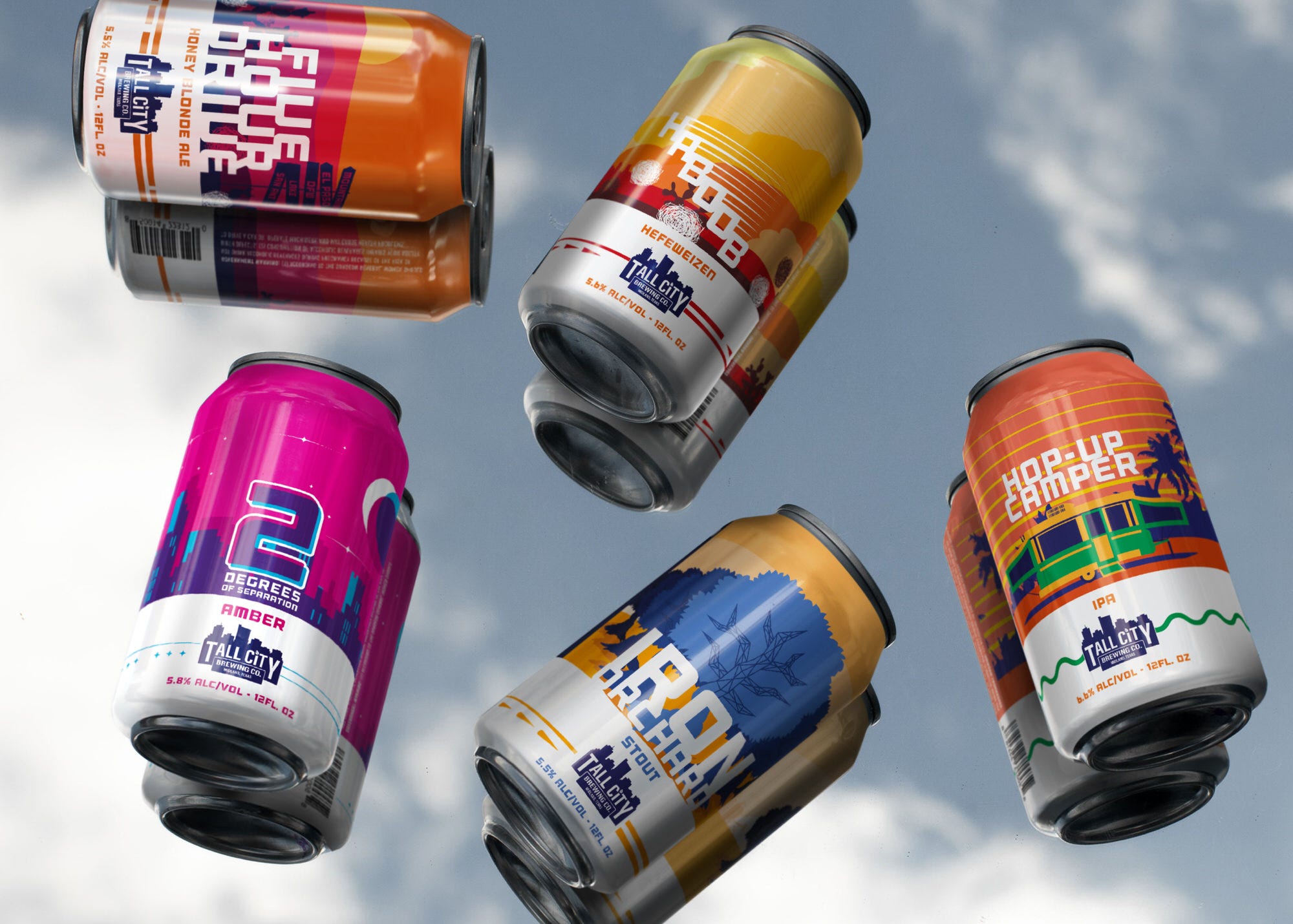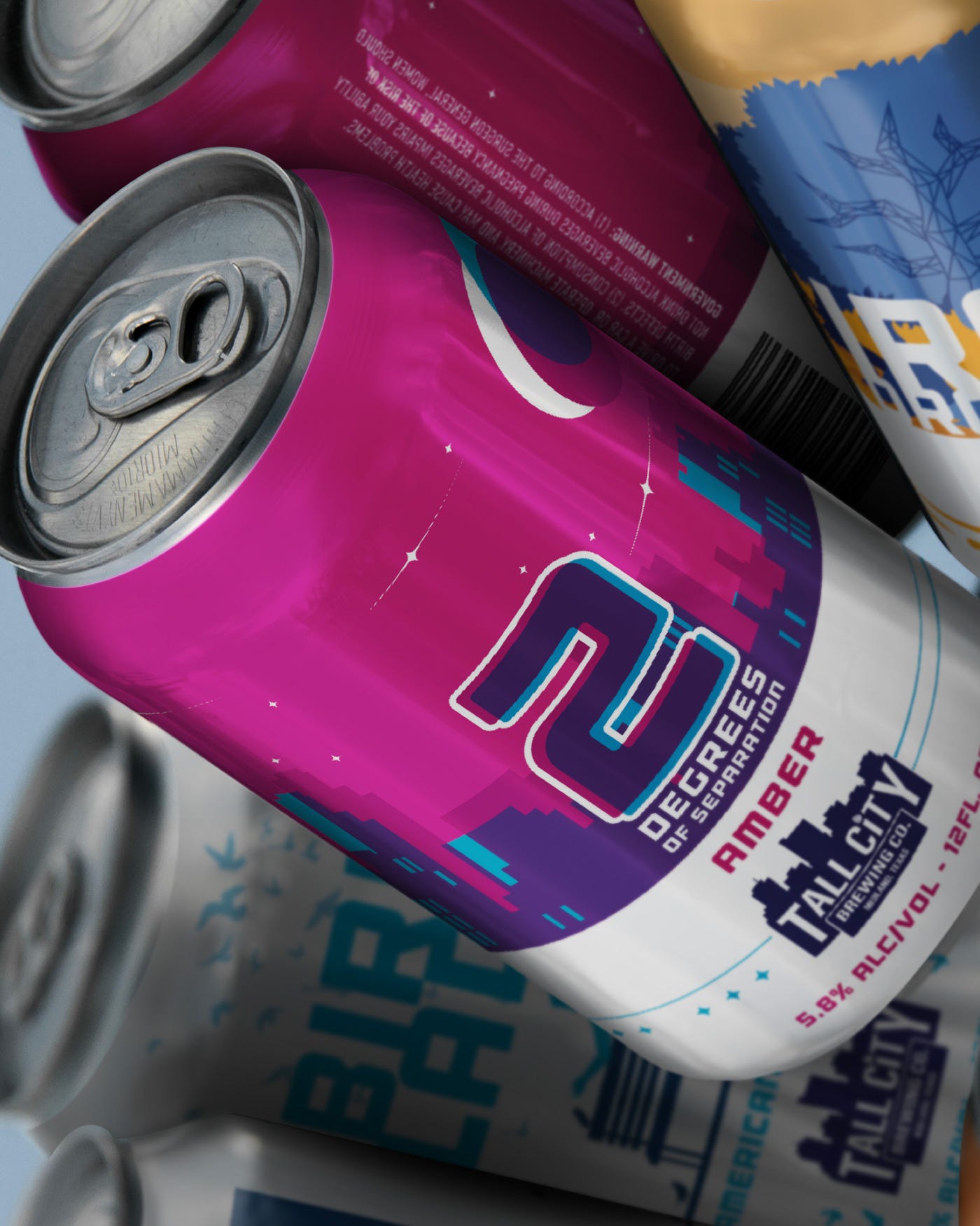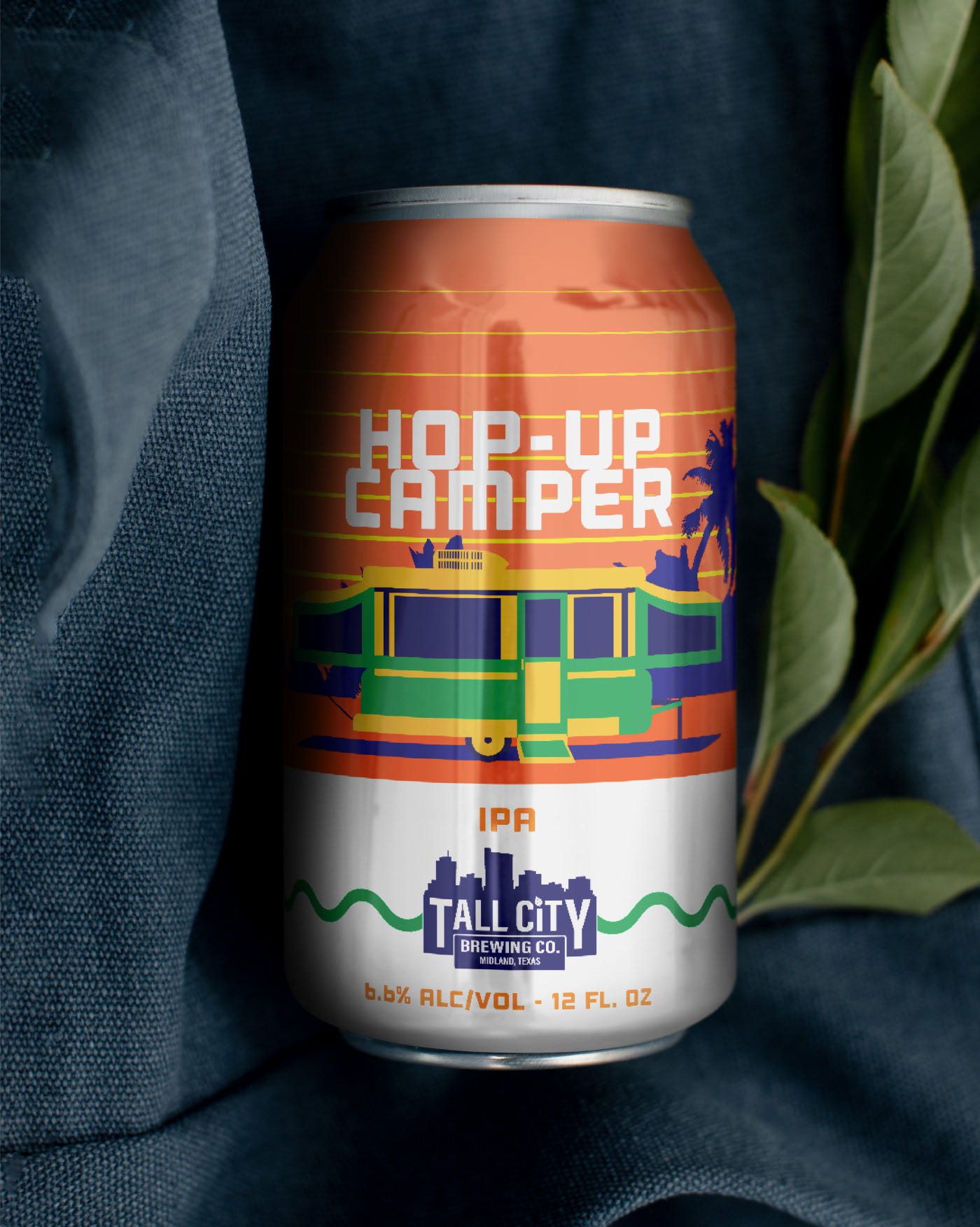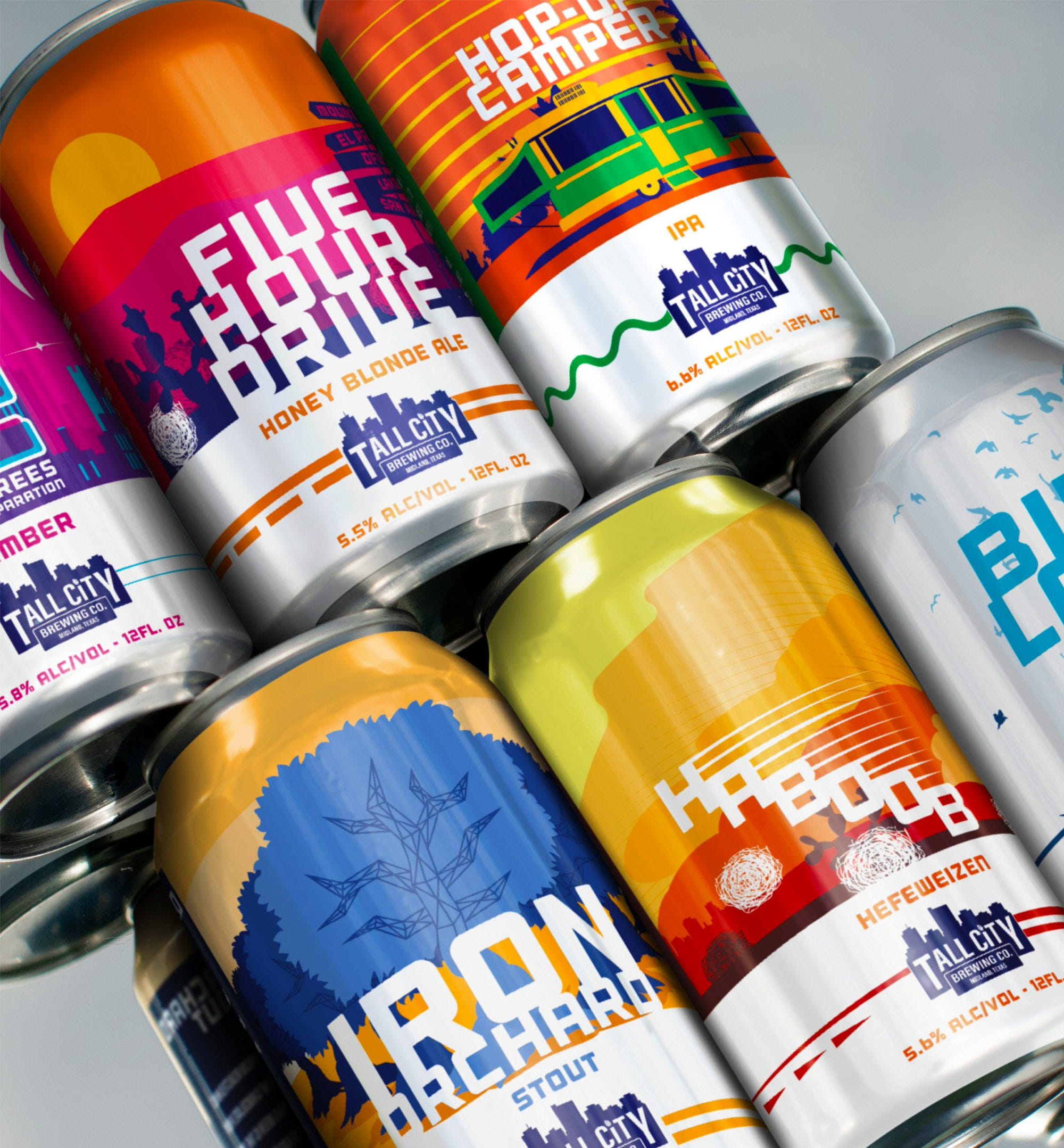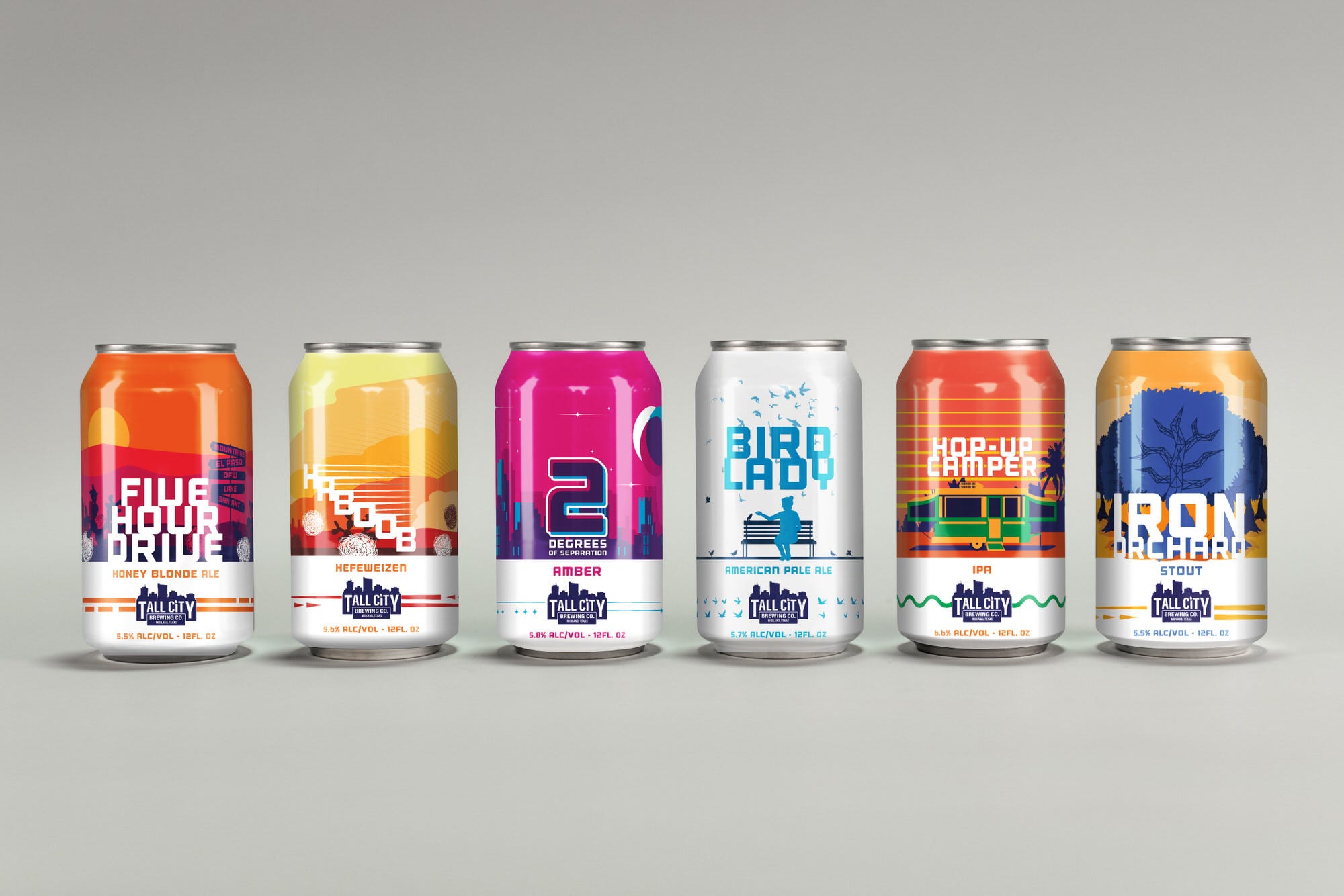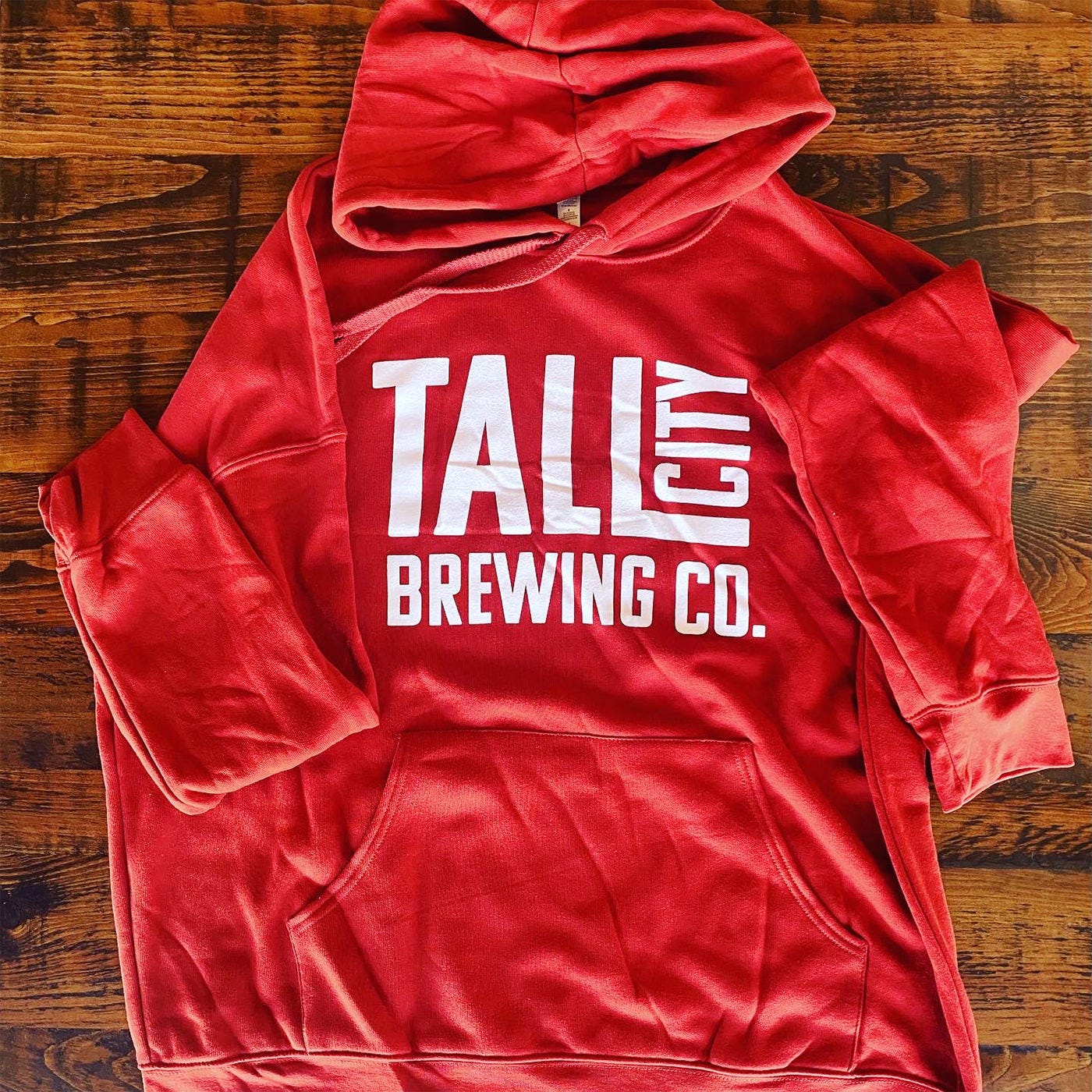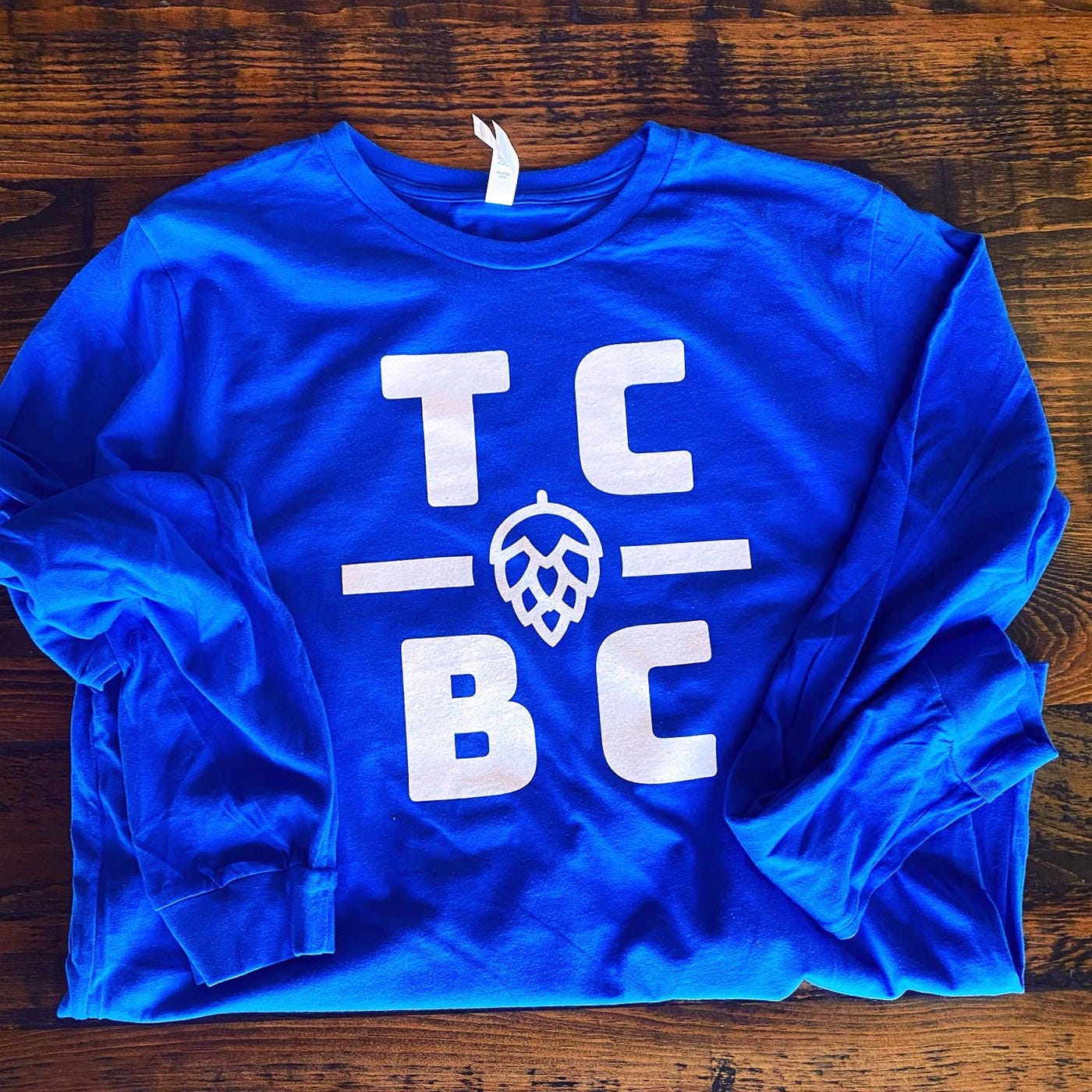 TAP INTO YOUR BRAND'S POTENTIAL!

Let's discuss a potential project, go over any questions you have or argue about whether or not pineapple belongs on pizza. Contact us with the form below and we will be in touch with you shortly.