Are You Designing an Effective Merch Strategy?
It's time to think long-term, and to outfit those who want to support your brewery. How will you tell your story?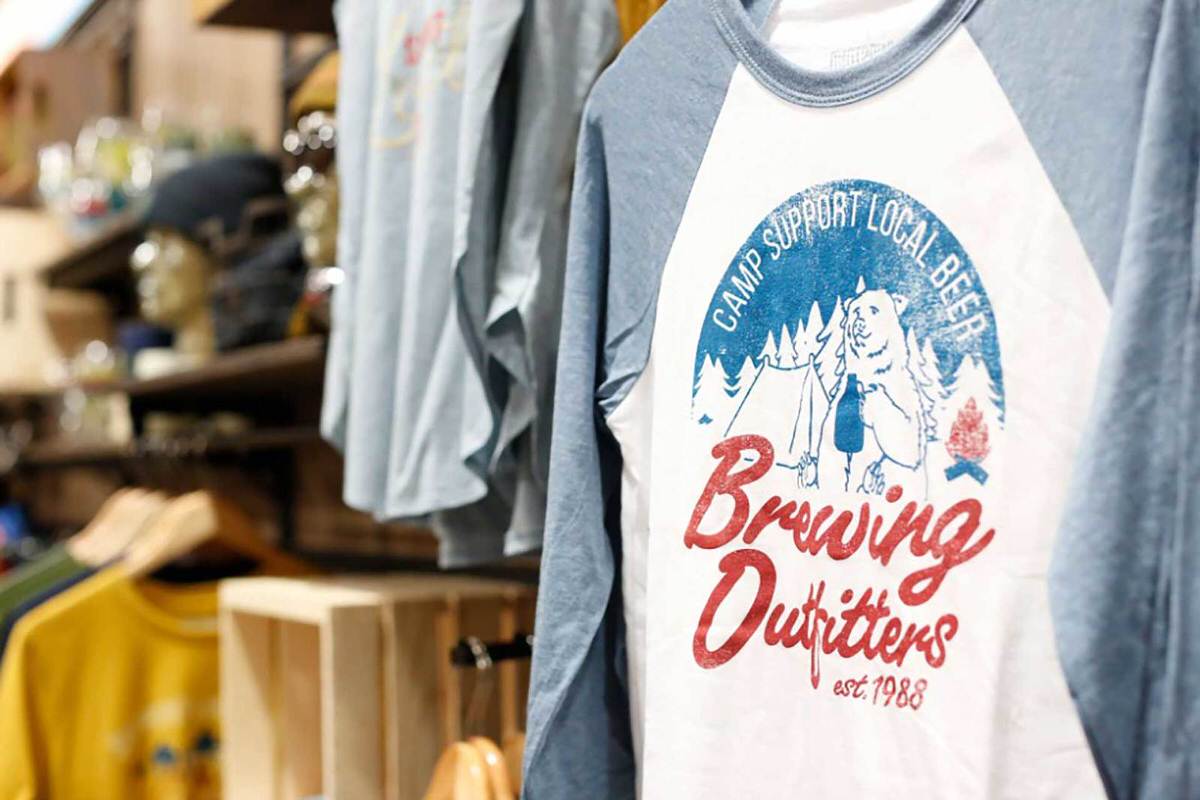 Let's talk about the elephant in the room... Better yet, let's talk about the elephant standing in the middle of the supply-chain highway, causing backups from coast to coast and in ports around the world. Raw materials are in short supply, impacting the manufacturer's ability to produce goods and the supplier's ability to provide goods, which impacts your ability to sell goods.
Why are we reiterating most of what you're experiencing in your daily life? It's to remind you of the importance of planning your annual merch strategy sooner rather than later.
Planning
Lead times for almost everything has forced planning (near- and long-term) into chaos. Months without on-premise traffic combined with the mass reopening of many markets have led to increased demand. A large takeaway from this experience is the creativity that emerged from the industry when doors were closed. Breweries created impromptu retail kits, scrambling to find ways to bundle merch and beer while local and state legislatures flexed to allow variances in distribution. There wasn't time to get ahead of anything that wasn't an immediate need.
However, it's never too early to plan. Planning requires little to no monetary investment, yet the ROI yields significant returns.
What will your merch line look like next year?
First, grab your calendar. What are your important upcoming dates? Anniversaries and events, new product releases, and anything else that needs to be on your radar—make sure to account for these milestones during your planning.
Next, think through a few questions. What do you know about the demographics and buying behavior of your customers? What geographic or universal trends are popular? Does your product mix reflect either of these?
How will you launch your new retail line? Will you launch in phases and roll out different types of products throughout each season? What does your pricing strategy look like as you phase out old products to make room for new? How will you refresh with new designs and colorways to keep your fans excited about the new products?
One of the easiest ways to approach these questions is to segment your retail strategy into something more manageable. Seasonality is an easy place to start.
Spring and Summer: You'll be shifting your merch line from cooler to warmer weather. Heavyweight hoodies become lightweight hoodies, long-sleeved tees become short-sleeved tees, while tanks and trending crop-tops find their way into the mix. Headwear shifts from knit beanies to camper hats, trucker hats and even the occasional visor.
Fall and Winter: Your product selection shifts back to warmer gear for colder weather. Your apparel increases in layers and weight, while headwear returns to knit.
Pro Tip: plan well in advance for any custom knit options. This process can take eight to 12 weeks for design, proofing, and production.
Did you create an outdoor space during social distancing? Re-engage your community no matter what season it is—create buzz by inviting your patrons back to experience an even better outdoor experience at your establishment. For the fall and winter months, select merch to provide not only comfort for your space but fun. Consider providing logoed tailgate gear, coolers, cozy blankets for around the campfire, and insulated tumblers to keep your drinks hot and beer cold.
For the spring and summer, consider a new play area. Complement your release of fresh brews with yard games like Tumble Tower, KanJam and Kubb — all of which can be branded and sold. New outdoor patio or beer garden? Create a space that continues to tell your story, and that actively engages your customers and brings them together.
Pro Tip: Combined with circular outdoor seating arrangements, branded games such as cornhole or playing cards create areas where people mingle and want to linger for longer—buying more beer.
Finally, coordinate special events such as beer releases with commemorative merch drops. These events create scarcity of product that your fans can only buy at a specific time. As collectors, they'll hate to miss out on an opportunity to own a limited-edition product from their favorite brewery.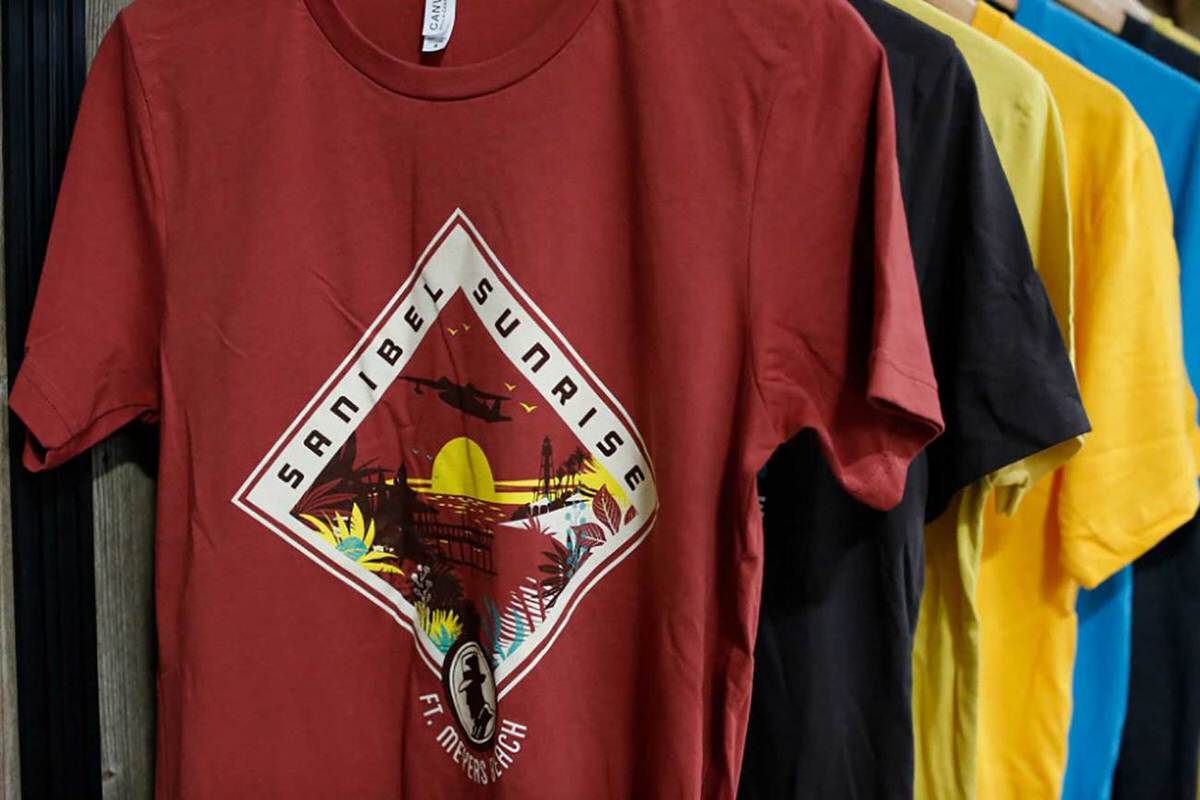 Product
Product mix is a direct reflection of the perception you want to create with your brand. What does your product assortment say?
Remember, your retail line should not solely reflect your personal preferences. Pay attention to what your customers are wearing, and then determine how your brand can integrate into this product preference. Aside from the staple products many adopt when they first open—flagship tee, hoodie, hat, and stickers—how else are you differentiating your product offering?
Brewing leisure has become a fashion-forward outlet for looking stylish while supporting a hardworking community of creators. Your fans want to be a part of your story and are willing to evangelize for it. What are you doing to support their passion?
Take cues from your environment. Your customers will buy products they can easily integrate into their daily wardrobe selection.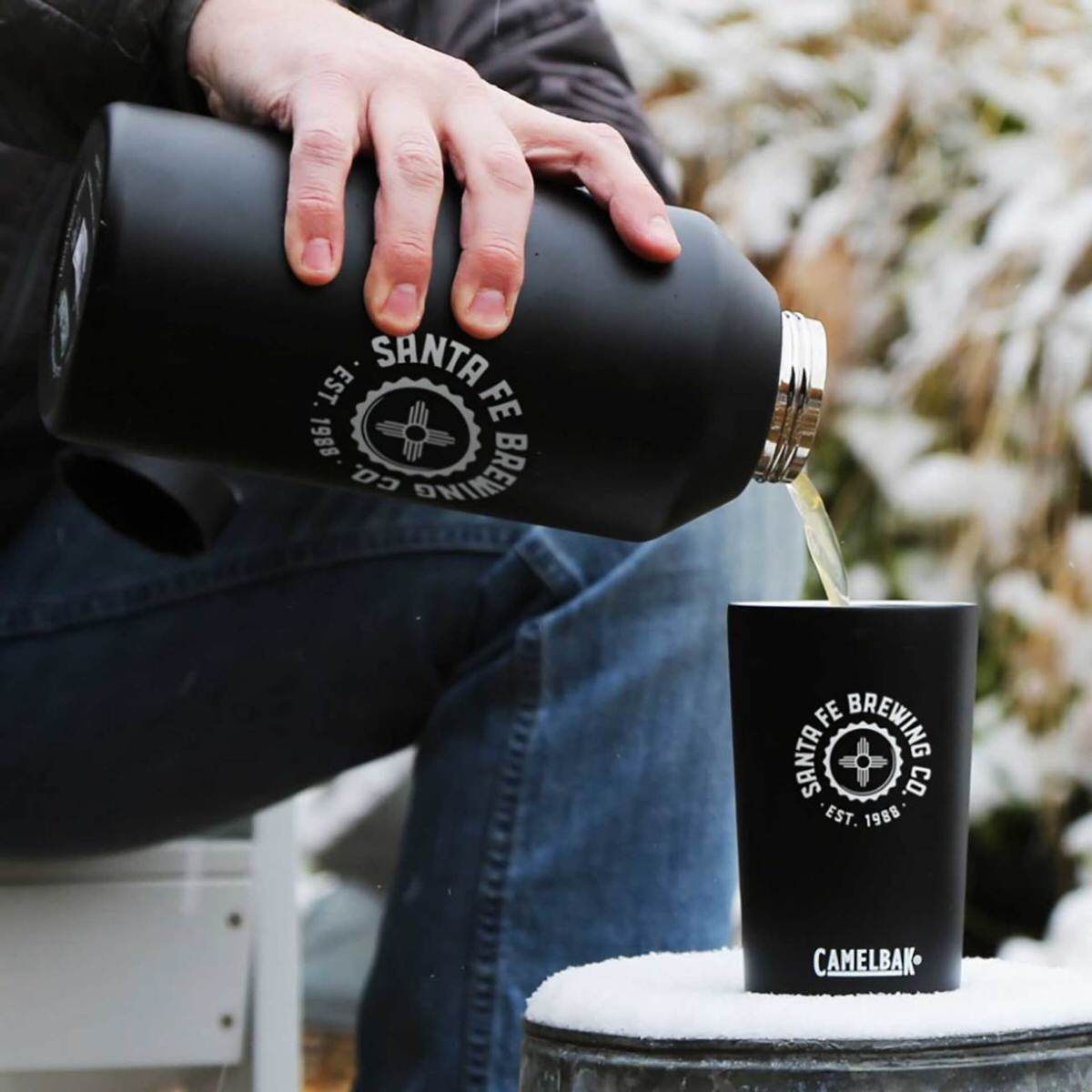 Are you in an active outdoor community? What does your stainless bottle collection look like? Do you have a good product mix of lightweight, midweight, or heavyweight outer gear for your fans to layer up and/or down?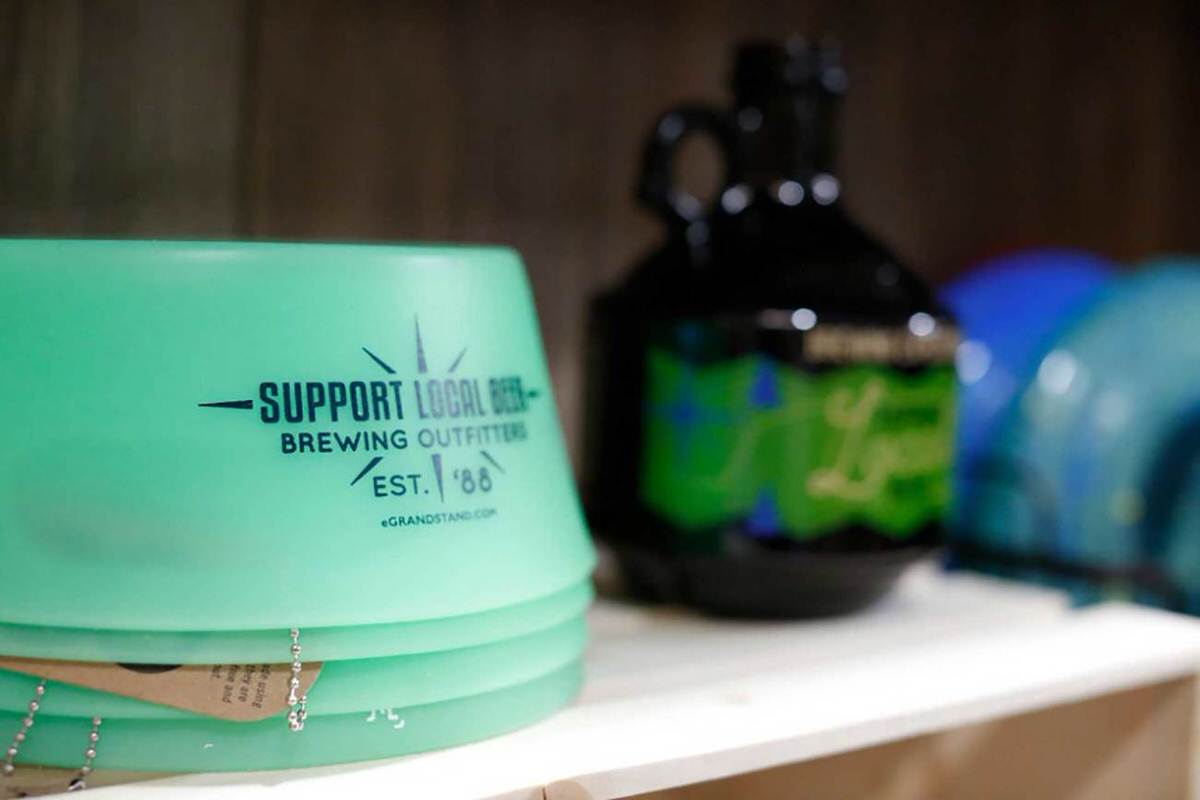 Are you in a dog-friendly community? If not, relocate immediately. (Just kidding!) If you are, there are endless opportunities for your four-legged fans to rep their person's favorite brewery. Leads, collars, bowls and kerchiefs all provide a great assortment of options at a range of price points.
Leveraging special events for commemorative glassware in the form of can releases, anniversaries, or the occasional pint night are other ways to supplement your retail line.
Presentation
Retail footprints come in all shapes and sizes. No matter your brewery size, there are strategic ways to showcase your products, create customer engagement, and save your crew valuable time with organization.
How easy are you making it for your customers to shop your brand? Or, to put it another way, how are you setting up your retail space for success? Here are top considerations for setting up your retail display—no matter the size:
Face your apparel toward the front. You've spent a lot of time developing a visually compelling merch line. Why would you hide it in a row of shirts stacked sideways? One might think this causes the customer to engage with the product more to see what's in the mix, but it really leads to a disorganized mess and frustrating shopping experience.
Keep only one size of each apparel item on display. This encourages your customers to engage with the product already unfolded and on a hanger. Doing this will save your crew the time it takes to re-fold products that have been handled.
Have your products retail-ready. Setting up your products for easy purchase and gift-giving streamlines the entire shopping process. It often costs pennies on the dollar to have your suppliers roll+band, bag+tag or package your products to have them arrive to you, ready to SKU and place on the shelf—saving you and your crew exponential time on setup.
Display headwear in a full 360° view. By displaying your headwear on mannequin heads, your customers get a realistic view on how these items will fit as well as the retail-detail of custom print or embroidery around the hat itself.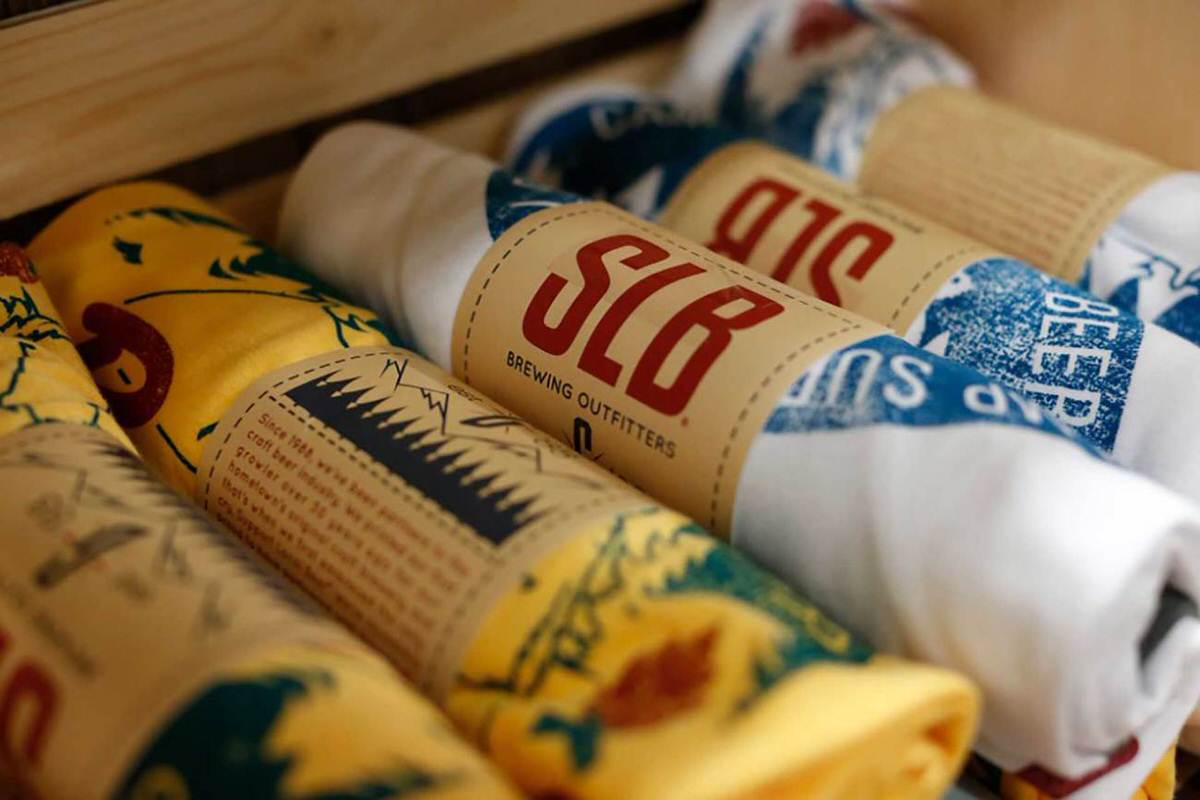 Ensuring customer engagement with your merch leads to a better shopping experience and overall increase in revenue. This doesn't require much space. A retail fixture about 36 inches wide can go a long way in showing a smaller but compelling merch collection.
For those with the option to scale out a larger footprint, the revenue generated will easily justify the space allotted.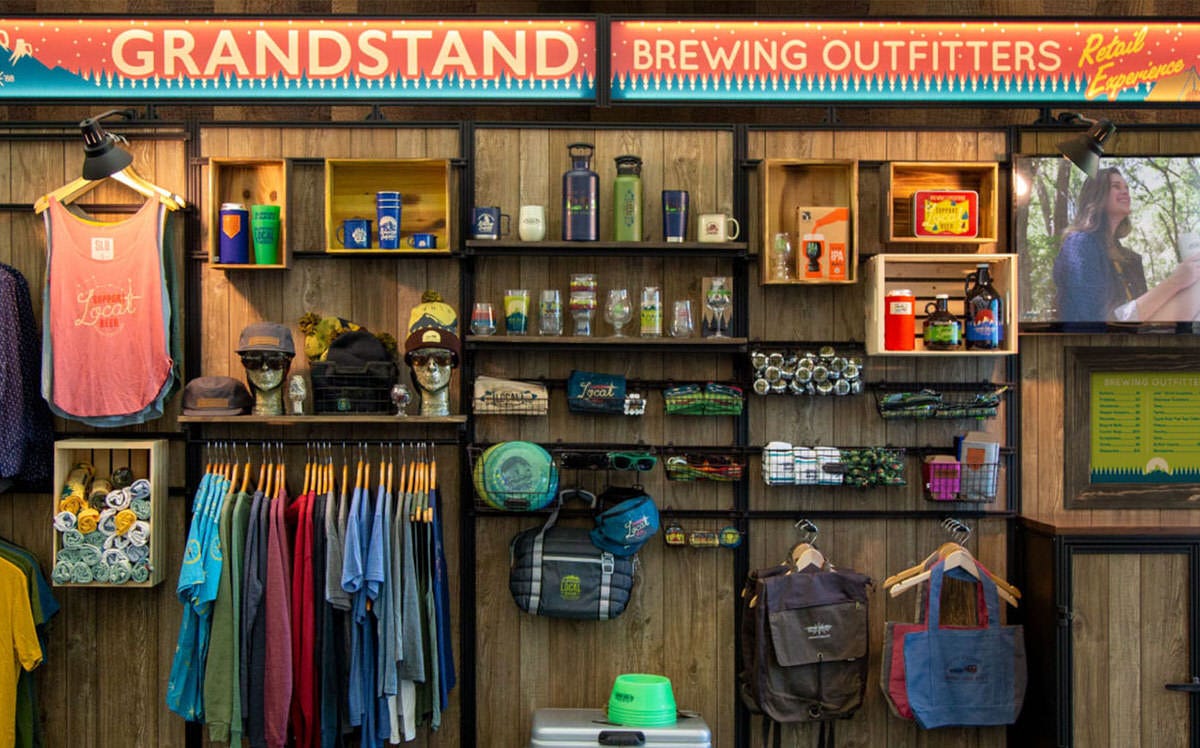 Your retail footprint is no longer an afterthought. How you represent your brand through the products you choose and how you display these products all lead to the perception you want to create and have your fans represent.
Effective planning and diligent attention to the ongoing curation of your merchandise will set your brand up for long-term success.
Takeaway
Not so long ago, we wondered if anything would ever open again—and it has. We're now facing the same insecurities on the global supply chain. The fact is, things will stabilize again. Call it eternal optimism or just the sheer fact that so many companies and individuals are working tirelessly each day to gain ground on the situation. Your focus should be on preparing your brand and merch for when it does.
Need more ideas for your retail area? Click here to download our Retail Strategy Guide.