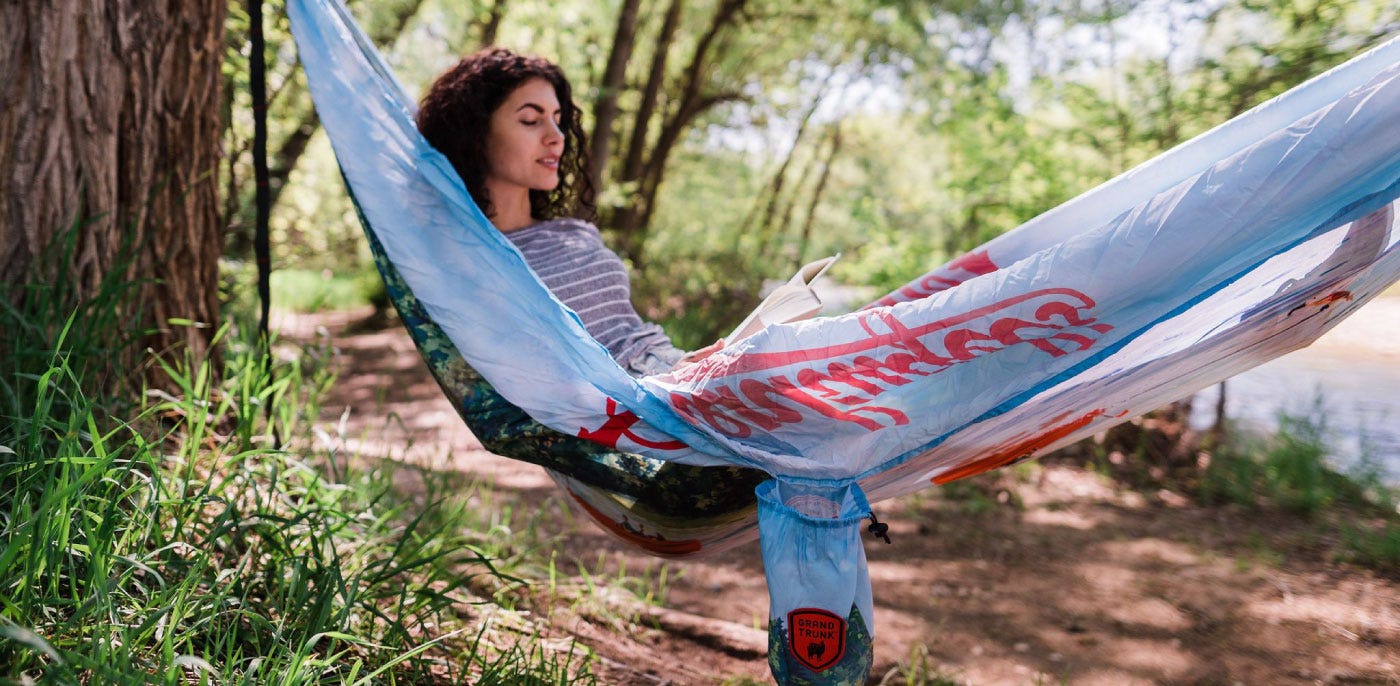 Baseball games, the sound of air conditioners kicking on, long weekends at the lake — summer is officially in full swing. Warmer days mean swapping the hot coffee for cold brew, and the bourbon and barleywines for spritzers and lawnmower beers. For those in the service and hospitality industry, it also means a boom in tourism and outdoor adventuring. From vacationer to stay-cationer, jet setter to leisure lover, the right products appeal to new fans, further indoctrinate your current fans, and best of all, help you boost summer merch sales and grow your brand.
But what are those products, and which are right for you?
Consistently, the most popular products are those that people can actually use. In the era of Marie Kondo-ing, folks aren't so concerned about stuff for the sake of stuff anymore — they care about experiences and purpose. This might sound kind of tricky for your brewery or café's modest merch store to pull off, but stay with us: activity-based products like corn hole game sets, flying discs and custom playing cards are perfect ways to turn your branded merch into an experience that people can truly connect with.
For the more practical-minded, there are still plenty of items that aren't simply destined for a life spent collecting dust on a shelf. The Coleman Classic Cooler and enamel drinkware are must-haves for cookouts and camping, and the 16-Can Flex Cooler is a smaller, more portable option for those on the go. As cans become more and more popular thanks to their transportability, so do the methods to transport them and keep them cold.
Pro Tip: Keep a corn hole game on your patio, or a few decks of cards on your cocktail tables or bar top. Not only does this give your visitors something fun to do and keep them at your establishment longer, they're way more likely to buy one after they've interacted with it (just make sure you advertise that they are in fact for sale in your retail store!)
Inspire some variety! Everybody's got drawers overflowing with t-shirts, but do they have a cool branded baseball tee, racerback tank or on-trend camper hat? Take the road less traveled with your Apparel, it's sure to make all the difference. That's not to say you need to overwhelm them with a bazillion options. Just make sure you're offering something for everybody. And that includes our furry friends, too — Dog collars, Silipint Dog Bowls and Doggie Tank Tops make great gifts for Nugget or Simcoe.
Pro Tip: Unisex t-shirts are fine, but women's cut shirts and tanks are way better for your femme fans. The more styles and fit options you offer, the wider your appeal.
Looking to get ahead of the curve? This custom hammock, these fun bike bells and the back-in-fashion fanny pack (right?) are taking off this summer. So branch out and have some fun, and browse our full list of Seasonal Trends to start building the perfect summertime merch line today.