Deceptive Pricing Is Wrong
Grandstand values transparency.
What's the TRUE Landed Cost of Your Glassware? We value our customers, and we value transparency. The price you see is what you pay. Other suppliers? Not so much. They advertise unbelievably low prices, and that's exactly what they are — unbelievable.
They deceive you by tacking on multiple charges like color costs, screen fees and other phantom fees. The product price might appear cheaper, at first — until you add all those hidden fees onto the total price. Then they charge exorbitant shipping charges on top of that, just because they can.
Don't let deceptively low prices turn into a costly mistake. Before you order, ask:
What's the price per piece?

How much are setup fees?

What additional fees will I be charged? Are there screen or pallet fees?

What is the total shipping cost?
Actual Price Comparison
Based on actual invoices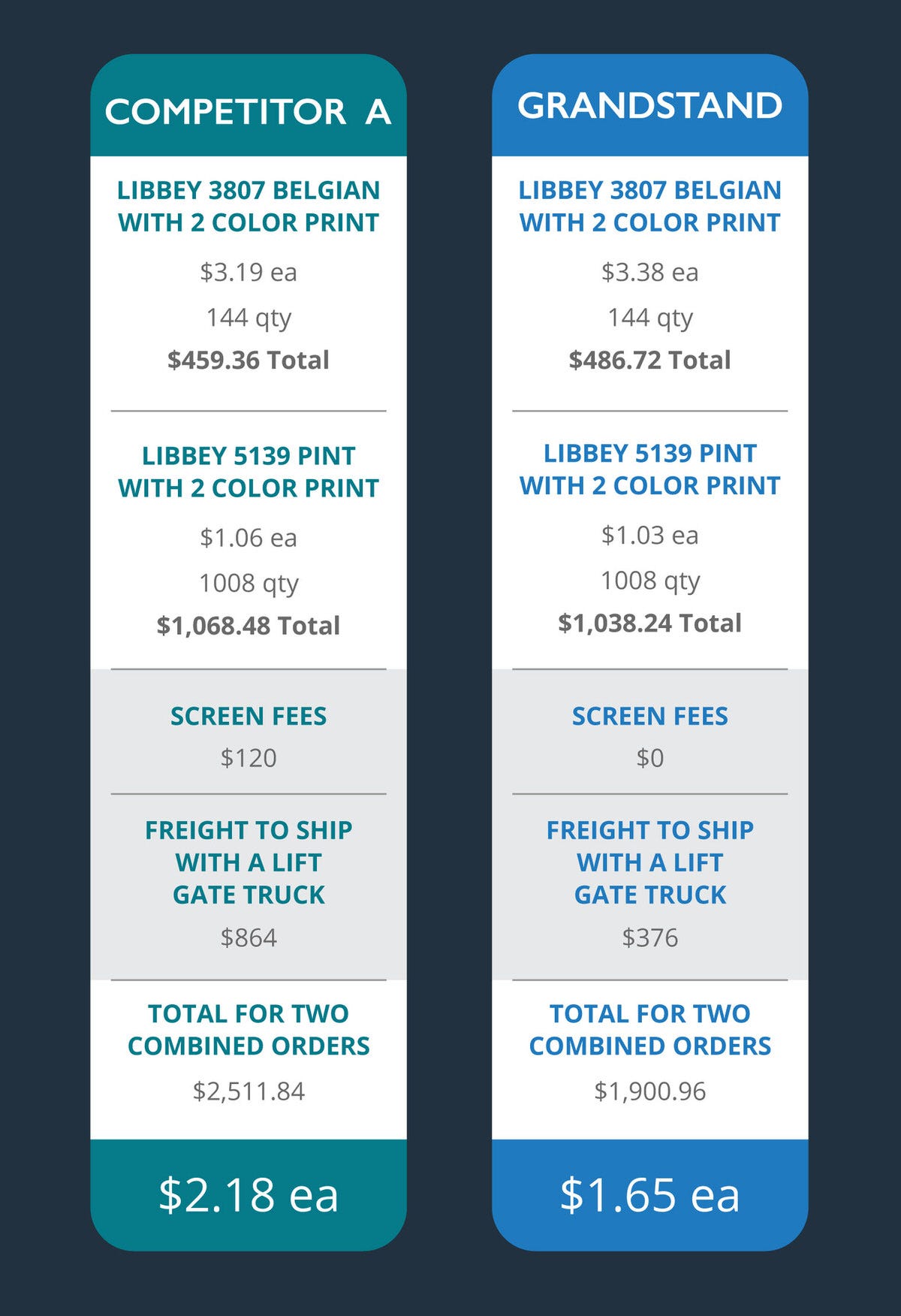 Price is important. So is honesty and transparency.
Other companies know they can't beat our quality and service, so they try to lure you in with lower prices. But if you look at their real landed costs, you'll see they can't beat us there either.